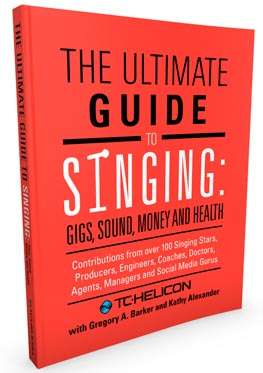 Bastian Voice Institute physician Dr. Robert Bastian contributed two articles to the new book The Ultimate Guide to Singing: Gigs, Sound, Money and Health. The book includes 18 chapters with answers to 187 different questions asked by singers, on topics from navigating the music business to keeping one's voice healthy.
Dr. Bastian wrote answers to the questions "Is getting surgery done on the voice 'bad'?" and "How do I cope with the overwhelming vocal demands of gigs six nights a week? Help!" To that second question, Dr. Bastian discusses how to incorporate an "early warning system" for the health of your vocal folds—vocal tasks that he calls vocal fold swelling checks or swelling tests—into your daily routine. He also recently released a video on vocal fold swelling checks, explaining why they are beneficial and how to use them.
Learn more about The Ultimate Guide to Singing at its official webpage.